Another huge step for mankind.
Joly Astronomy
On November 12, 2014, the European Space Agency (ESA) will deploy the Phillae lander from the Rosetta probe to land on comet 67P/Churyumov-Gerasimenko. This is a historic moment in space travel, because this represents the first time humans will have direct access to a comet's material to study, and learn about the origins of our solar system, provided that everyone goes as planned.
For those who don't know, Rosetta is a probe that was launched by the ESA on 2004. To get to its destination, it had to do many planetary gravity assist maneuvers, or swing-by's, including a risky Mars swing-by nicknamed the "Billion Euro Gamble." Along that time, it was mistaken to be an asteroid and observed two asteroids called 2867 Šteins, and 21 Lutetia. It was then put into hibernation for the rest of its journey to the comet.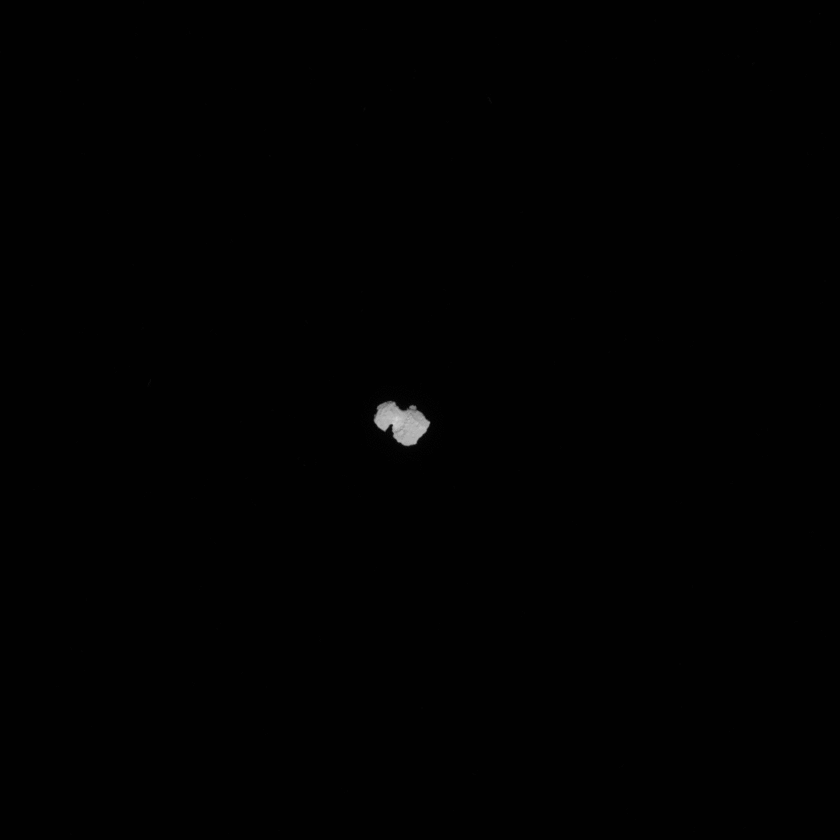 The comet as seen by Rosetta from August 1-6.
From January 20 until August 6, after waking…
View original post 250 more words